The Green Cube

-- A sculptural design for green transportation and reusing waste




Through The Green Cube design, I am seeking to create a sculptural public space that can address these issues and impact the people in the community.

While one pedaling the bike, the entire structure will be light up. Electricity will be conducted from the generator installed underneath.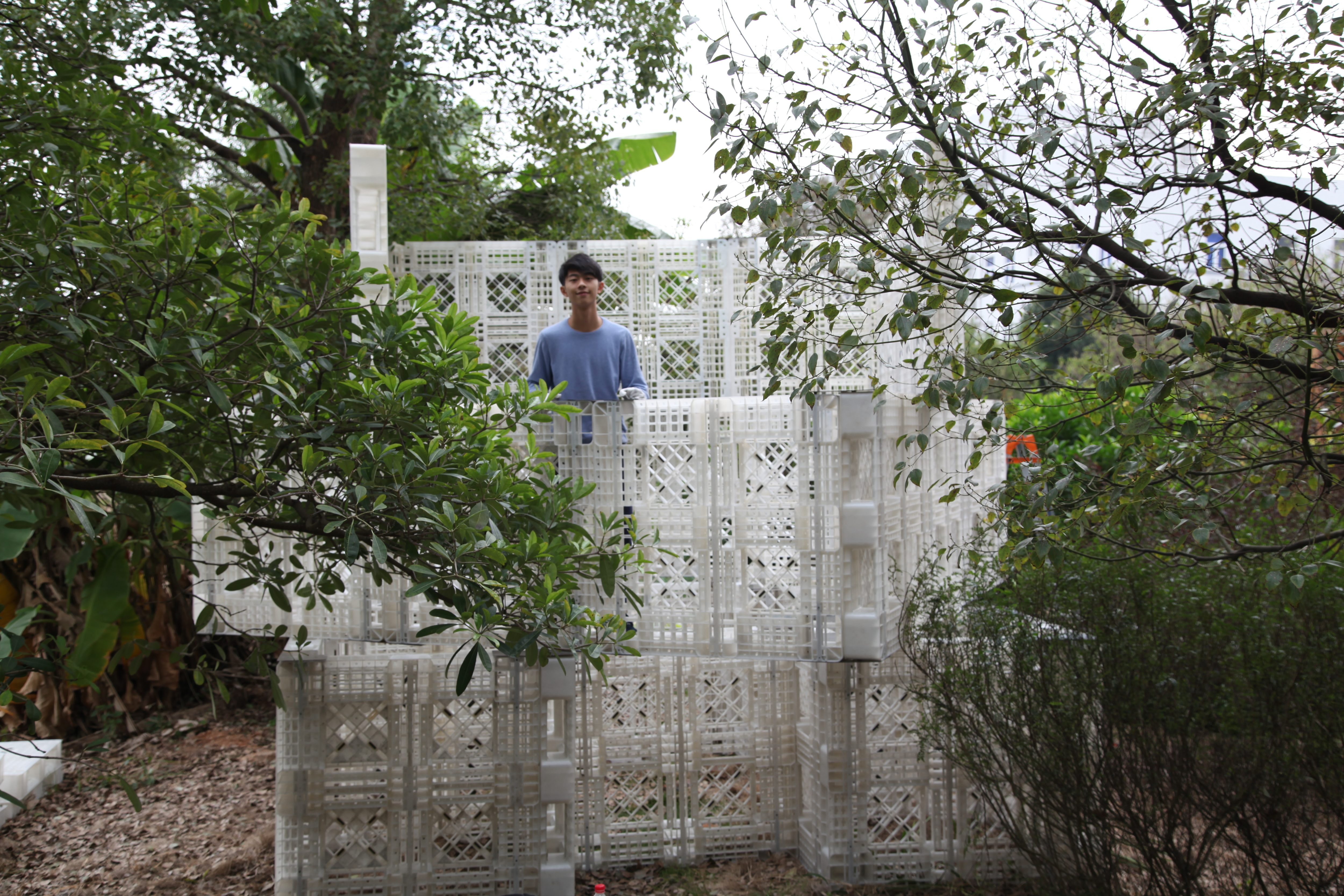 The material of the design utilized a kind of used plastic pallets that used in shipping industry. In fact, more than millions of them are wasted annually just in America.

Derive from these two mean ideas, I wish the design could inspire people to reuse waste and convey the power green transportation.





Hong Kong/ China Jan 2016